Vision & Mission
Our mission is to support the reproductive health and well-being of teens and parenting teens in Montgomery County, Maryland.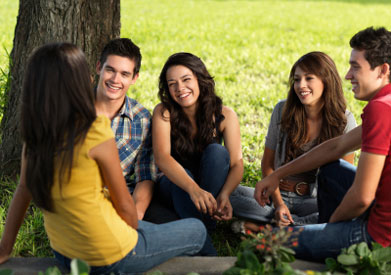 Teen Help Card in English and in Spanish
Click the links to download the cards in .PDF format.
The Montgomery County Interagency Coalition on Adolescent Pregnancy (ICAP) was established by the Montgomery County Department of Health and Human Services in the late 1980s and has continued to meet on a regular basis despite many changes in funding streams. It has grown from a small committee of approximately 15 members to a broad-based coalition representing public and private partners from over 50 local programs and agencies.
Coalition members provide services to prevent teenage pregnancy and support pregnant and parenting teens to have healthy babies and achieve academic success. ICAP meets monthly to share knowledge, resources and expertise and to coordinate efforts to advocate for the needs of teens.
Additionally, every year ICAP sponsors a conference for teen parents. This collaborative project targets pregnant and parenting teens to educate them about effective parenting skills and how to access local resources. Above all, the conference is meant to encourage academic achievement, economic security and the postponement of repeat teenage pregnancy. ICAP members host this conference in cooperation with many local education, health care, and community partners.