Frequently Asked Questions (FAQ) for Teens
Teen Help Card in English and in Spanish Click the links to download the cards in .PDF format.
I don't want to get pregnant:
I think I may be depressed. What should I do?
I think I'm pregnant: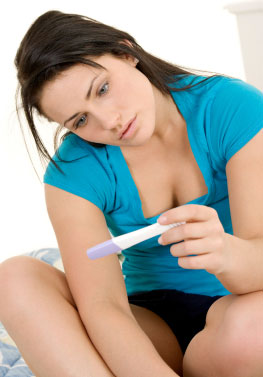 I think I'm sick; I'm uninsured; I need free health care:
I'm pregnant:
Where can I get a pregnancy test?

Germantown Office
12900 Middlebrook Road
Germantown, MD 20874
240-777-3380

Silver Spring Office
8630 Fenton St, 10th Floor
Silver Spring, MD 20910
240-777-3160

TAYA Teen and Young Adults Health Connection

1400 Spring St., Suite 200
Silver Spring, MD 20910
301-565-0914

602 E. Diamond Avenue
Gaithersburg, MD 20877
301-565-0914

Planned Parenthood of Metropolitan Washington

Gaithersburg
19650 Club House Road, Suite 104
Gaithersburg, MD 20886
301-208-1300

Silver Spring
1400 Spring St., Suite 450
Silver Spring, MD 20910
301-608-3448

Planned Parenthood of Maryland

Frederick
1560 Opossumtown Pike, #18
Frederick, MD 21702
301-662-7171

Rockville Pregnancy Center (pro-life organization)

12730 Twinbrook Parkway
Rockville, MD 20852
301-770-4444

Shady Grove Pregnancy Center (pro-life organization)

16220 S. Frederick Road, Suite 118
Gaithersburg, MD 20877
301-963-6223
How much does the test cost?

Free (with student ID) or on a sliding scale.
Will my doctor or the clinic tell my parents about anything I share during my visit?

Most states, including Maryland, have laws that allow teens to see a doctor for their reproductive health without getting a parent's okay. Your doctor will do his or her best to make sure your visit stays confidential. You can always ask him or her what the rules are before the exam. If the doctor thinks that you may harm yourself or others, he or she may have to tell your parents, guardians, or others about the visit. Even though it's important to trust your doctor, talking to your parent or guardian about your health care is the smart way to go.
Where can I get an STD test or Pap smear test free?

Montgomery Co. Dept. of Health & Human Services

2000 Dennis Ave.
Silver Spring, MD 20902
240-777-1869

TAYA

1400 Spring St., Suite 200
Silver Spring, MD 20910
301-565-0914

602 E. Diamond Avenue
Gaithersburg, MD 20877
301-565-0914

Planned Parenthood

Frederick 301-662-7171
Gaithersburg 301-208-1300
Silver Spring 301-608-3448
Where can I go to get birth control?

TAYA

1400 Spring St., Suite 200
Silver Spring, MD 20910
301-565-0914

602 E. Diamond Avenue
Gaithersburg, MD 20877
301-565-0914

Planned Parenthood

Frederick 301-662-7171
Gaithersburg 301-208-1300
Silver Spring 301-608-3448
Will they contact my parents?

If you are older than 12 you have the right to be prescribed contraceptives without the consent of your parent(s).
Where can I get free or low cost childbirth or prenatal classes?

Holy Cross Hospital

1500 Forest Glen Road
Silver Spring, MD. 20910
301-754-8800 or contact Jeanine McGrath RN at 301-754-7030 ext. 1081

African American Health Program

14015 New Hampshire Ave.
Silver Spring, MD 20904
301-421-5490

Rockville Pregnancy Center

301-770-4444

Shady Grove Pregnancy Center

301-963-6223
What should I do if I am unable to take care of my baby?

If your baby is 10 days old or younger, under Maryland's Safe Haven law, you can take your baby to a hospital, police station or fire station. You may drop your baby off saying it is a Safe Haven baby and leave. You will not be in trouble with the law. If your baby is older than 10 days you can contact the Montgomery Dept. of Health and Human Services-Child Welfare Services at 240-777-4417.
Where can I get information about Child Support?

Maryland Office of Child Support Enforcement is located at 51 Monroe Street, Suite 811, Rockville, Maryland 20850. Customer Service: 1-800-332-6347.
Where do I go to legally place the father's name on documents and to consider child support?

You may apply for paternity establishment without filing for child support. To have an application mailed to you or for further information, please contact the Montgomery County office of the Maryland Office of Child Support Enforcement at 51 Monroe St., Suite 811, Rockville, MD 20850 or call 1-800-332-6347.
How can I keep up with my school work following the birth of my baby?

If you attend a Montgomery County Public School, you are eligible for Home and Hospital Teaching for 6 weeks following the birth of your baby. For information, contact:

MCPS Home and Hospital Teaching
850 Hungerford Drive, Room 167
Rockville, MD 20850
ph: 301-517-8261
fax: 301-517-826
Can I get help with the cost of daycare for my baby?

The Child Care Subsidy Programs provide eligible Montgomery County families with Child Care Vouchers to help pay for child care so that they can obtain and maintain employment and/or attend school or training programs. Case managers determine eligibility, provide program information and counseling with regards to choosing quality child care and the pursuit of child support. They may also provide information about other resources as necessary. Call 240-777-1155.
How can I get help with purchasing the right foods for my baby?

The WIC (Women, Infants and Children) Program provides supplemental foods, health care referrals and nutrition education for pregnant, breastfeeding and non-breastfeeding postpartum women and to infants and children up to age five. If you live in Maryland, contact 1-800-242-4942 or visit the website

www.mdwic.org

to find the closest WIC office.
Can I still stay in school if I am pregnant or have a child?

Staying in school during and after a pregnancy is very important for you as well as for your baby. Completing your education will help you pursue a career and support yourself and your baby. Under Title IX of the Education Amendments of 1972, schools are prohibited from discriminating against a student because of childbirth, false pregnancy, abortion, or recovery from these conditions. Title IX says that schools must give all students who might be, are, or have been pregnant (whether the student is a parent or not) the same access to school programs and extracurricular activities that other students have.
Who at my school can help me?

You should go to your school nurse. If you have questions about your reproductive health or concerns about sexuality or pregnancy, go speak with your school nurse. She is allowed to answer all your questions and she can help find the resources you may need.
Is my information or questions discussed with the school nurse confidential?

Yes, this information is confidential and will not be shared with your parents.
Can you catch a sexual disease from oral sex?

Yes, either person can catch a sexually transmitted disease (STD) — chlamydia, gonorrhea, syphilis, genital herpes, genital warts and HIV/AIDS. Even if the person's mouth and genitals look OK, the STD germs can still be there and infect you.
Can a girl get pregnant from oral sex?

No, a girl can't get pregnant from oral sex even if she swallows the semen.
Can you catch HIV/AIDS from oral sex?

Yes, either person can get infected with HIV/AIDS. The germs travel in blood, semen and vaginal fluid from person to person through tiny, invisible cuts or tears in the mouth, vagina, penis or anus.
Can you catch HIV/AIDS if you are taking birth control pills?

Yes. The only birth control that also helps protect you from any sexually transmitted disease such as HIV/AIDS is correctly used barrier protection (a condom). Hormonal birth control such as the pill, the patch, or the ring help prevent pregnancy. Hormonal birth control cannot help protect you from an infection (HIV/AIDS, herpes, chlamydia, syphilis, gonorrhea) that results from contact of mucosal membranes such as the vagina, the mouth, or the anus.
Can a girl get pregnant while she is having her period?

Yes, it is possible for pregnancy to occur any time during a period cycle if you produce an egg (ovulate). The typical time for ovulation is 10-14 days after you first start bleeding, but many women — especially teenagers — have an irregular cycle and eggs are produced at different times. Also, a sperm can stay inside your body for several days meaning you can ovulate several days after you have sex and still get pregnant.
Can a girl get pregnant before her monthly period?

Yes. A girl will ovulate (produce an egg) typically about 14 days before she bleeds from her period. There is no way for you to tell that you are producing an egg that could potentially become a pregnancy if you have sex.
Can you get pregnant the first time you have sex?

Yes. A pregnancy occurs when a sperm fertilizes an egg. This could be the first or one hundredth time you have sex.
What do I do, where do I go if my parents kick me out?

Contact the Montgomery County Crisis Center at 240-777-4000.
What is dating abuse?

Teen dating abuse is a pattern of

physically

,

sexually

,

verbally

, and/or

emotionally

abusive or controlling behavior in a dating relationship.

Break the Cycle defines the various types of abuse as follows:

Physical Abuse is any intentional unwanted contact with the victim's body by either the offender or an object within the offender's control. Physical abuse does not have to leave a mark or bruise. It doesn't even need to hurt. It includes the following behaviors:

Choking
Scratching
Slapping
Shoving
Biting
Kicking
Pulling hair
Hitting
Pushing
Using a weapon
Punching
Throwing something at you
Spitting

Sexual Abuse is any sexual behavior that is unwanted or interferes with the victim's right to say "no" to sexual advances. It includes the following behaviors:

Rape
Unwanted kissing or touching
Forcing the victim to go further than they want (even if they have had sex before)
Unwanted rough or violent sexual activity
Not letting the victim use birth control or protection against sexually transmitted diseases

Stalking Behaviors include tracking your physical movements as well as use of technology to keep tabs on your behavior and whereabouts.

Verbal/Emotional Abuse is anything that the abuser says or does to the victim that causes the victim to be afraid, lowers the victim's self esteem, or manipulates or controls the victim's feelings or behavior. It includes the following behaviors:

Name-calling and put-downs
Yelling and screaming
Intentionally embarrassing the victim in front of other people
Keeping the victim from seeing or talking with friends and family
Telling the victim what to do
Using online communication or cell phones to control, intimidate, or humiliate the victim
Making the victim feel responsible for the violence
Keeping you somewhere against your will
Stalking
Threatening to commit suicide in order to manipulate the victim
Threats of violence and harm, or to expose the victim's secrets (such as sexual orientation or immigration status), or to take away the victim's children.
What are some of the early warning signs of an abusive dating relationship?

Texts or calls you all the time (initially this is often perceived as flattering).
Monopolizes your time and wants you to be with him. Complains about your involvement in extracurricular school activities, and contact with friends and family.
Gets very jealous or possessive.
Accuses you of flirting or cheating.
Has big mood swings — gets angry and yells at you one minute, and the next minute is sweet and apologetic.
Calls you names, belittles or criticizes you.
What should I do if my partner physically abuses me?

When someone intentionally harms you it is considered an assault and punishable under Maryland Law. First and foremost it is important for you to seek safety and call 911. Some teens are reluctant to call 911 for various reasons. They may believe that it isn't serious enough or they don't want to get someone in trouble. Remember that your safety is more important.

You may also seek services including safety planning, counseling and information about your legal options at the Montgomery County Family Justice Center (240-773-0444) or the Crisis Center after hours (240-777-4000). At the very least it is important for you to confide in a trusted adult who can safely help you leave the abusive relationship.
What should I do if my partner sexually abuses me?

Sexual assault, like physical abuse, is a crime. It can also be very traumatic for the victim. It is very important to seek safety and report the sexual assault as soon as possible by calling 911. You may also go to an emergency room at a local hospital and report the sexual assault and any associated injuries. The "Jane Doe" law allows you to report without having to prosecute the case criminally. In addition to providing treatment for physical injuries, hospitals in Montgomery County will contact a sexual assault volunteer to meet with you and discuss your legal options and counseling resources.
Who can I turn to if I do not feel safe with my partner?

Know that you deserve a healthy relationship. If you fear for your physical safety or feel verbally and emotionally abused by your partner, it is important to identify a trusted adult such as a parent, a school counselor or nurse, pastor or teacher that you can confide in who can help you safely leave the relationship or can refer you to someone who can.
What can I do if I become aware that one of my friends is in an abusive dating relationship?

To ignore the abuse is to excuse it. Instead, educate yourself about dating abuse and specific ways you can help a friend by researching the web links below. At the very least support your friend and tell her that she does not deserve the abuse and there is help available. Offer to accompany her to a meeting with a school counselor, school nurse or a trusted adult. You can also confide in a trusted adult if your friend refuses to do so.
What is a healthy dating relationship?

Healthy relationships have the following characteristics:

Support and Trust

which includes listening, understanding and valuing your partner's opinion.

Physical Safety

involves respecting partner's physical space and expressing oneself or disagreeing with someone in a nonviolent way.

Respect

includes supporting partner's plans, accepting that "no" means no and accepting that your partner may have different activities, friends and feelings.
What are my dating rights?

www.ChooseRespect.org

lists the following dating rights and suggests you personalize these for yourself and make a commitment to stick by them. After all this is what you deserve!

To be treated with respect always
To be in a healthy relationship
To be free of abuse—physical, sexual and emotional
To keep my body, feelings, beliefs and property to myself
To have friends and activities apart from my boyfriend or girlfriend
To set limits and maintain values
To say "NO" at any time
To feel safe in the relationship
To be treated as an equal
To feel comfortable being myself
To end a relationship at any time
What are date rape drugs?

Date rape drugs, such as rohypnol and GHB, are used to force sexual contact with someone. Since they have no color, smell or taste they are easy to add to a person's drink without anyone knowing they have been given the drug. When taken, the victim is unable to remember what has happened to them. To protect yourself, don't take drinks from people you don't know or just met. Whenever possible, get drinks that are unopened and open them for yourself. Watch your drink and keep it with you at all times, even when you go to the bathroom.
Is it OK to say no?

It is always OK to say no. Remember:

Just because you think "everyone is doing it," doesn't mean they are. Some are, some aren't — and some are lying.
There are a lot of good reasons to say "no, not yet." Protecting your feelings is one of them.
Avoiding infection is another.
You're in charge of your own life — don't let anyone pressure you into having sex.
You can always say "no" — even if you've said "yes" before.
If you're drunk or high, you can't make good decisions about sex. Don't do something you might not remember or might really regret.
Sex won't make him or her yours and a baby won't make them stay.
I think I may be depressed. What should I do?

Depression is more than feeling down, sad, or moody; everyone feels this way sometimes, and the teenage years can be especially challenging. But, if you feel this way for weeks or months, it may indicate that you are depressed. Don't wait — talk to an adult — your parent, teacher, counselor, school nurse, doctor or a trusted friend. Or, call a confidential hotline:

| | |
| --- | --- |
| Montgomery County Crisis Center Helpline | 240-777-4000 |
| Montgomery County Hotline | 301-738-2255 |
| Youth Crisis Hotline | 301-738-9697 |
What if I have suicidal thoughts?

Again, talk to someone you can trust — a parent, teacher, counselor, doctor or trusted friend. Or, call a confidential hotline:

| | |
| --- | --- |
| National Suicide Prevention Lifeline | 1-800-273-8255 |
| Montgomery County Crisis Center Helpline | 240-777-4000 |
| Montgomery County Hotline | 301-738-2255 |
| Youth Crisis Hotline | 301-738-9697 |